Happy Father's Day to all of the Father's out there and to all the Moms who became a Father too raising her kids alone like my Mama who's been widowed for 21 years now, to all the single Moms who has been very courageous for the sake of their kids! I salute you! Happy Father's Day to you!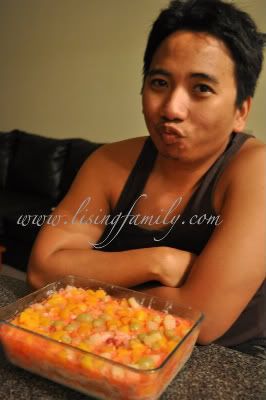 Happy Father's Day to our Daddy Carlos! Our best friend, partner forever and our knight in shining Armour! 🙂 You are the BEST daddy in the world! Mwah! We love you!
So, how was your weekend? Did you celebrate father's day? As for us, YES, we celebrate it in advance here in US but just in time with the Philippine celebration! Kids and I made a 'Fruit cocktail Float' for daddy! We were suppose to bake a cake unfortunately, we don't have eggs available and dad is sick so he cannot go out to buy some so I decided to make fruit cocktail float instead. Daddy loves mango float but mangoes are hard to find that's why. Here's our dinner at home with our special "father's day fruit cocktail float' made by my kids and me of course 🙂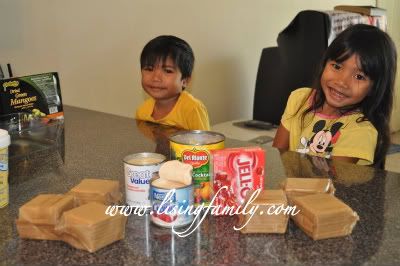 Kinda saggy..bear with us it was made the same day and it was chilled for like 3 hours only 😀 Again, Happy Father's Day again! 🙂 Have a nice day ahead!