Friday night is another party night with our fellow Filipino friends. We were home like 230am already and we were up in 10am in the morning. We were in a hurry coz we were catching the half day bank hours. We went to the bank and then to walmart to get myself a 2 by 2 photos as one of my requirement in getting my EAD and then we end up buying some stuff for the house such as storage boxes for my balloons and for the kids' toys. Bought some shoe racks and hangers too.  Just like an ordinary day, we had lunch at home and then have some cleaning and then movies.
Kids busy reading books while waiting for my photos….
My kids and the Daddy after the shopping…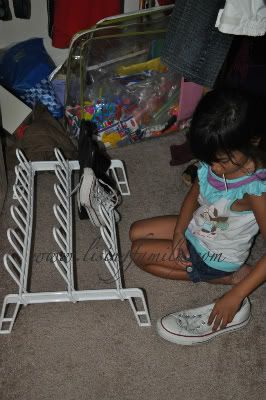 Ishi setting up the shoe rack and putting up the shoes…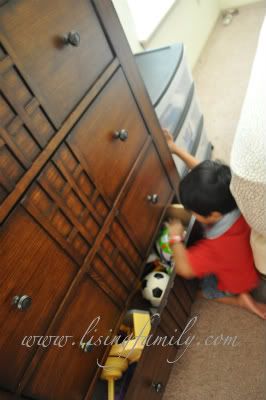 While Ethan transferring his toys to their new storage box….