We don't have much of activity these past few weekends. It's cold outside and we can't go to the parks, we forgot to watch puss in boots and I don't know if we could still able to watch it for we are now very busy for Ate Ishi's Birthday celebration on Saturday.
Last Saturday we just had our dinner in the new chinese restaurant near us the -PANDA EXPRESS. Us usual we are so full and we didn't able to finish our food so we took it home.
Here's some of our Photos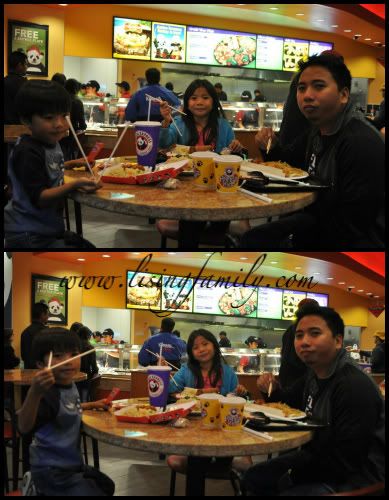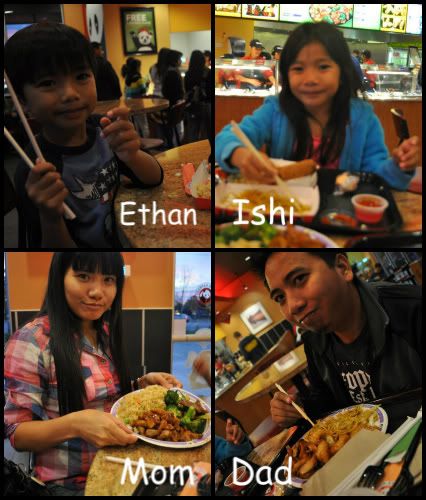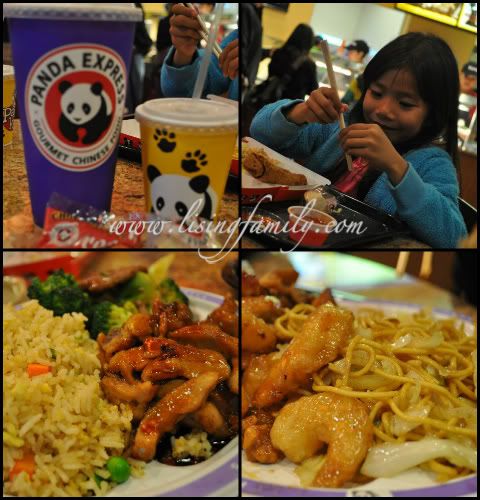 Yum yum foodies!!
Thanks for Joining!