HAPPY EASTER everyone!
I can't post anything  about easter yet coz it's SATURDAY evening here while I am making this post. If my husband feels better tomorrow we will join the kids in egg easter hunt tomorrow morning. If not, I dunno, maybe we will just stay at home and take care of Daddy.
Here's what I am gonna share to you this week…
Last week I wasn't able to share our SUNDAY adventure for I am always making my post during Saturday night, Sunday morning there. We visited a new park last Sunday it's called Memorial Park. It's the biggest park I've ever seen, it has different areas for different sports. There for swimming, for baseball, for volleyball, basketball, cycling and skateboarding! But definitely, we didn't visit any of the places I've said, we just headed to the recreation area for kids – the play area! This one is different, not just a typical play area, loot at our pictures here —>>>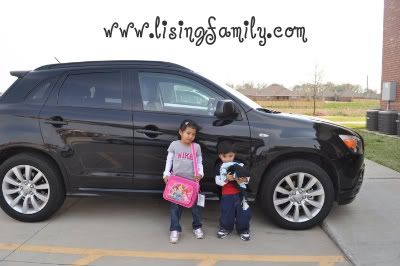 Kids and Andy were ready to have another adventure!
Kids were excited with the new things they can do!
See ISHI? she loved this part!
my kids seem to miss swing already!
…look at their SMILE so priceless!
Ethan enjoying the slide!
same with Ate Ishi, trying this harder slide 🙂
mommy's turn to shine with the kids, lol, I handed the camera to daddy!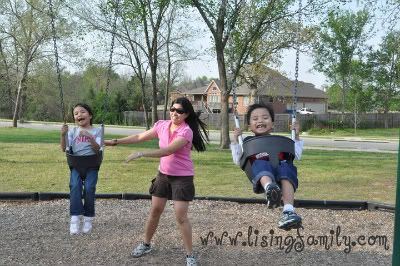 2nd round in the swing and they still want more!
After playing… Ethan seemed very hungry so he grabbed some biscuits but I said don't make any mess so he's eating like this. So cute!
here they are after playing ….I asked them to smile in the camera before we go home!
Have a great week everyone!
Please share your FAMILY TIME with us