Last Christmas is not so merry for us, that was the very first time we were not together. Yes it's sad but we just enjoyed it. Dad spent his christmas with his pinoy co-workers while me and my kids spent ours with dad's family. We may be far from each other but we are blessed because there are many ways to keep in touch now and for us was via SKYPE.
My kids enjoyed their gifts from their dad, a buzz light year robot for Ethan and a baby alive for Ishi. I also loved dad's gift for me – a fossil wrist watch!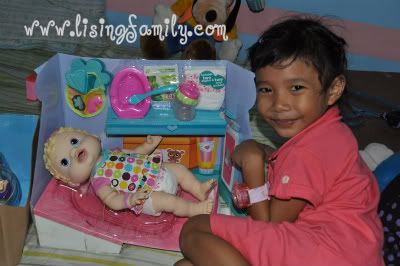 Ishi was so happy to have her baby alive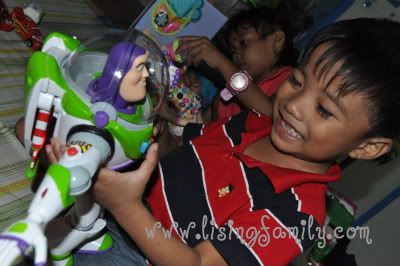 Ethan can't hide his big grin when he opened Buzz 😀
bragging my beautiful face, I mean my watch 😀
I can't think of any affordable gift for daddy that time so I decided to make him something he can't get just anywhere and something personalized like coaches gifts. I love personalized items so I gave him a fleece blanket with our kids pictures in it. That may not be as expensive as other christmas gifts but he loved it. While were far from him, that blanket will remind him that we were always there for him. Aw! Sweet.
Here's the fleece blanket, now that were here, my kids love to use it.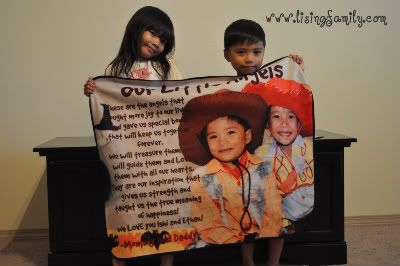 front
back
Now that were all together now, I think we all got the best gift ever in this world!