I started practicing and or should I say inventing foods when I arrived here. I am not the type of person who love to cook maybe because I never had my own kitchen that time. But now is different, I am more excited now and inspired.
Just wanna share my  Pinoy Spaghetti. It was my first time to cook spaghetti using tomato sauce and tomato paste. In the Philippines I often use ready made pinoy sweet style spaghetti sauce. I am so proud I made a sweet style using tomato sauce hahahahah!
my special ingredients, measurements based on my instincts, lol.
my pinoy style spaghetti with garlic bread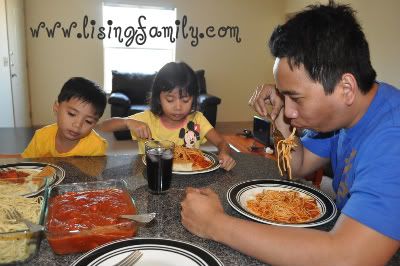 My kids and hubster love it!
Wondering what will I experimetn/cook again next time 😀